I really don't know much about dating. I've got nothing against it; it just never really happened for me. I married the second woman I ever dated. So the whole idea of dating a lot of different people is a bit foreign to me.
I've been listening to a podcast recently called
StartUp
. It's a show produced by
Gimlet Media
that follows companies in their beginning stages. This season is tracking the early life of a company called
Dating Ring
. It's a dating company that is bringing the personal back into online dating. Instead of algorithms, they have a team of matchmakers who comb through profiles and make connections for their clients.
| | |
| --- | --- |
| As I've been listening to the show and learning more about dating, I've been struck by how similar dating can be to trying wine. In the beginning it can feel a little overwhelming. There are so many options, but very few good ones. And how do you know where to begin? It's hard sometimes to commit to even that first meeting. Not only can it be an emotional commitment, but financial as well; and you don't want to waste | In the beginning it can feel a little overwhelming. There are so many options, but very few good ones. |
good money on something that disappoints you. So maybe you try a few group dates, or wine tastings. This way you get to try out a whole bunch of matches at once without needing to commit to any one of them. If you feel a connection with a contender in a group setting, you might seek them out later in hopes of learning more about them. You might talk on the phone, or buy it by the glass at your favorite restaurant.

Eventually, you become comfortable enough that you want to take it to the next level. So you go on a real date, or buy a bottle. Depending on your end goal, this may just be a one time rendez-vous, or you may be in it for the long haul. But it all depends on that first impression, that first taste, that first night. And you hope it goes well. No one likes an awkward date. And no one likes the wrong wine.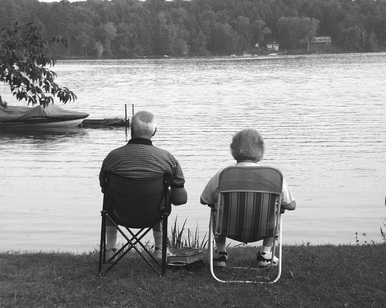 In the end, it seems that most people date to find that one right person, the person with whom they are compatible, with whom they get along, with whom they can feel comfortable on a night out and in their pajamas on the couch. And it's my experience, most people are looking for the same thing in wine. They keep trying different wines with different styles,
hoping to find that one wine that they are comfortable with in any situation. And this can be challenging, but in wine, as in dating, it's never good to settle. I know there's a wine that's perfect for everyone. So keep on dating your wine, until you find just the right one. And if you want me to set you up, just let me know.