A couple months back I mentioned that Jamie and I would be
traveling to Alsace
for vacation and to visit some wineries. Well we did take that trip, and it was amazing. Promptly upon our return we were knee deep in Christmas and New Year's and other projects and so I'm just now finally getting around to putting some thoughts down.
As we landed and caught the train into Strasbourg, the capital city of Alsace, and where I spent my junior year of university, I was anxious to see what had changed, and what hadn't, since we were last there. It has been ten years since I studied there, and seven since our last visit. That's plenty of time for things to drastically change, particularly in Alsace.
Alsace is located right on the German border. In fact, it's claim to historical fame is that its ownership has switched so often that it's unclear which nationality they really are. When I tell people about Alsatian wine, or visiting Alsace, there's about a 50/50 chance of them asking the question, "Isn't that in Germany?" The reality is that Alsatian is a little bit its own nationality, part German, part French.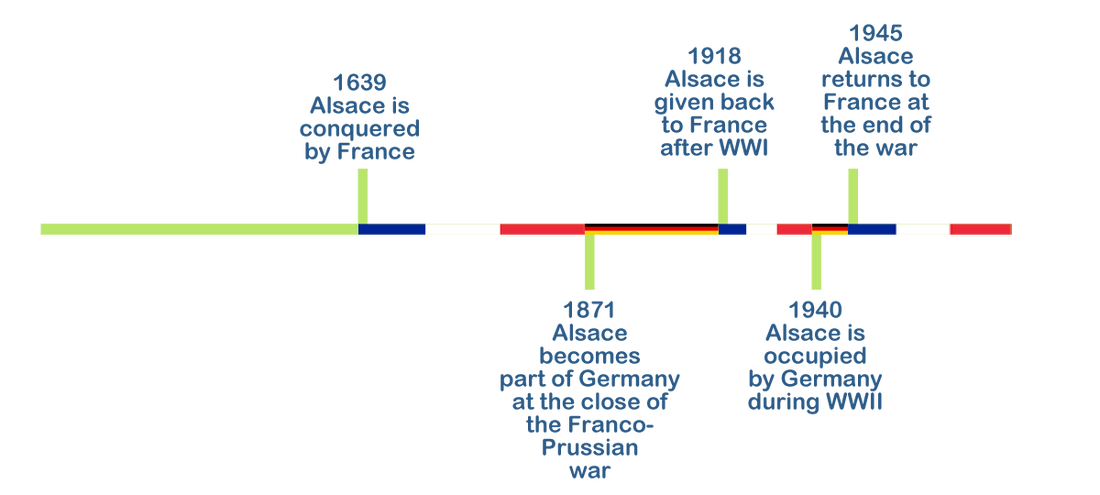 It's important to understand this history because there are many ways that it has shaped the current wine industry in Alsace. For one, and probably the most important, due in large part to its strong German connection, Alsace wines resemble German wines in many respects. They are bottled in tall, flute shaped bottles. Their primary grape is riesling, a grape native to Germany. And they are allowed to put the name of the grape on the bottle. However, at their core, the wines have a strong affinity to French wine. They are in large part dry wines. They pair exceptionally well with food. And they carry a strong emphasis on quality control due to the strict AOP system.

This history has also influenced the styles of wine currently produced in Alsace. For example, while Alsace was part of Germany from 1871 to 1918, many Champagne houses setup production centers there in order to produce sparkling wine and avoid the export duties to Germany. This has led to Crémant d'Alsace being the second largest category of wine produced in Alsace (after dry, white wine). And, Chardonnay, a grape traditional for Champagne production, is only permitted in Alsace for crémant production.
And so, I was anxious to catch up on how things were in Alsace today, and what the wines were like. After dropping our bags at the hotel, and buying cables to charge our phones--we always forget something--we spent the first day walking around Strasbourg, re-familiarizing ourselves with everything we loved about the city: the quaint half-timber houses, the bustling cobblestone streets, the fabulous cathedral with its
seul
flêche
, and one of our favorites (and primary reason for going in December), the incredibly magical Marché de Noël.
After our first meal there, at
Le Tire Bouchon
(French for "corkscrew"), I realized that
we definitely needed to catch up on Alsatian food
. When we were in Strasbourg as students, there wasn't a whole lot of eating out. Most of my food budget was spent on pasta and olive oil, and sometimes
steak-haché
("hamburger", really). Not exactly haute-cuisine. But Alsace has incredible food and after that first lunch of pork cheek and muscat, I was never more sure of that. Made up largely of various types of sausage, mostly pork based, and their famous choucroute, or sauerkraut, it is super rich and heavy food, which makes the wine pairings all the more wonderful. They are steely, linear wines that are a perfect match to the dense, heavy foods you find in Alsace.
And that was only the beginning...