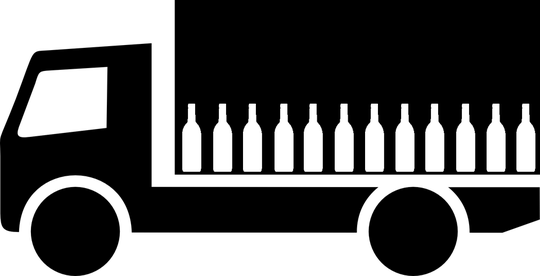 If you've been buying anything for any amount of time, or you've ever been on the Internet, you've probably heard of Amazon. You can buy just about anything there, from clothes to books, electronics and home goods. One thing you probably can't buy on Amazon? Wine. They've just recently started offering wine for sale, but only in 18 states. The reason for this is that each state has its own complicated wine shipping laws that make it incredibly challenging for companies like Amazon to ship wine. Want a pair of jeans or the new Harry Potter book? No problem. That bottle of chardonnay you love? Try again. It seems simple that you should be able to buy what you want, from wherever you want, so why can't you do this with wine?
After Prohibition, the Federal government ruled that each state would have control over their own alcohol regulations. That means that there's potentially 50 different sets of alcohol rules. And in reality, that's about how many there are. Every state I've come across is just a little different in how it treats alcohol sales and purchases. Some states, Pennsylvania for example, prohibit you to buy alcohol outside of the state and then transport it in. That means that all Pennsylvania residents are limited to purchasing only what they can find in-state. For some of you, no big deal, you're only buying whatever you find on your supermarket shelves anyway. Some of you are entirely confused by the statement I just made about buying wine on your supermarket shelves. But for others, yours truly included, this is a pretty frustrating and restrictive law.
Illinois is another state like this and at the beginning of September, a lawsuit was filed complaining that this law is unfair.
According to Wine Spectator
, the plaintiff in the case is a Chicago resident who wishes to buy "wines that are sold-out in Illinois but are still available from retail stores in other states, older vintage wines and limited-production allocated wines." Seems reasonable, right? If a store near me doesn't carry the product I'm looking for, I should be able to buy it somewhere else. And should this case overturn current legislation, it would open up a whole lot of opportunity for wine buyers. And a whole lot of competition.
This kind of law is a bit of a Catch-22. I think it's inevitable that this rule will change, along with many other alcohol restrictions around the country, but as soon as consumers are able to buy from any retailer in the country, that puts a lot of local retailers in jeopardy. So even retailers can be divided. Those that have the capabilities to ship nationwide are generally eager for this kind of law to pass. However, those that can't, may just lose out. After all, if I can get the wine I like cheaper from a store in another state, AND get it delivered to my door, why would I keep shopping at my local store?
I'm not sure where I stand. Ultimately, as a wine buyer, I love the idea of opening up the market, letting people buy from whomever they wish, but as a small business supporter, I fear for the little guy. What about you? What do you think? I'd love to hear your thoughts.