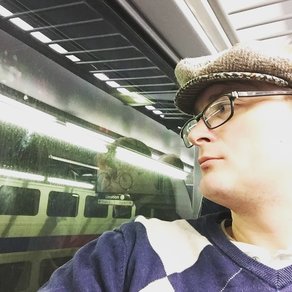 Sadly, it's been some time since I've been able to write anything, at least anything worth reading. But, there's been many changes going on in recent months. The biggest is that I transitioned to a new day job in the wine industry, going from working part-time consulting on the retail side of things to full-time brand management at the country's largest fine wine distributor. That required a lot of work to wrap things up in my old roles and a lot of focus to get up and running in my new post. This new job has been wonderful so far, though there's a lot to learn as I am managing a portfolio of wines from Australia, Greece, the Balkan states (think Serbia, Macedonia, and Croatia) as well as South Africa, New York State, and even Champagne. Most of these are regions I know very little about so I am super-excited to expand my knowledge in these areas. Plus, this side of the business is entirely different from anything I've done before so there's a lot to learn simply about the business of wine.

I also finished up two wine courses I was working on, one focusing on the wines of Bordeaux and the other the first in a series of courses as I strive towards my Diploma in Wines and Spirits. I learned some fabulous things like the correct fining agent to use to fix a hazy wine (bentonite in case you were wondering) or one with too much protein (casein); or that despite being a white wine only appellation, Entre-Deux-Mers actually has more red grapes planted; or that weeds are actually healthy in the right doses, but can be eradicated with a flamethrower if that's how you roll. I'm happy to say I completed both of those courses successfully, and what I've learned will absolutely be influencing what I'm able to do here (I mean, who doesn't want to read about flame weeding?)

On top of that there were little events like Thanksgiving and Christmas and New Years and friend's and family's birthdays and home renovations and car repairs, you know, the rest of normal life. Thankfully, despite my break from writing, I did not take a break from wine. In fact, with my new role, I am getting to taste a plethora of interesting bottles that I would never have even known about before. Yet again, the world of wine amazes me. I've gotten to try a few assyrtikos, sauvignon blanc from the vineyard the furthest south in the world, vranec, semi-sparkling orange wine, and more.
​
And in keeping with the theme of changes, we'll be making some much-needed updates to the website here. Not only with a facelift, but some new sections about wine regions and grapes, media pages, and perhaps what I'm most excited about, a place for you to share your stories about wine. I hope you had a good end of 2016 like I did and are just as excited for all the new things to come in 2017. For my part, I can't wait to make wine a bigger part of our lives. I hope you'll join me.
​