​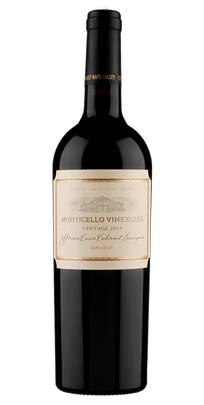 I've been drinking a lot of
Corley Family
wine recently. The Corley family makes great wine in Napa Valley and I've had the pleasure of hanging out with two of the brothers in charge of operations recently, Stephen and Chris. Stephen is in charge of the business side while Chris handles the winemaking. Another brother, Kevin, manages all their vineyards.
The Corley family has been making wine in Napa since the 1970's and farms a good deal of land right in the middle of the valley. They're located in the Oak Knoll District which is a small (and lesser well-known) sub-AVA, and is actually the first AVA you come to when traveling north from the city of Napa.
I'm surprised I didn't know more about these guys sooner as I'm now a big fan of this family and the wine they make. The wines are fresh and lively, but definitely have aging potential as well. If I had one criticism, it would be in the name. Technically the winery is "Corley Family Napa Valley." Pretty self explanatory. However, tacked onto it is "Monticello Vineyards," an homage to Thomas Jefferson's Monticello. The Corley's have ties to Virginia, but also wanted to honor a man considered to be America's first wine connoisseur. I'm all for that. But it just makes it a bit confusing to try and remember, is it Corley? Is it Monticello? Not to mention there's another Monticello Vineyards actually in Virginia (Stephen explained to me that the Corley's graciously let them use the name since the Corley's had trademarked it first). And, the name "Monticello Vineyards" is most prominent on the label of their Napa Valley tier wines while "Corley" is most prominent on their single vineyard wines.
Either way, they're making great wine and I'm happy to keep drinking it.