Sometimes I find it alarming to know that I am considered a Millennial. I'm always shocked when fully grown people say they were born sometime in the 1990s and even more surprised that we supposedly have a lot in common. This feeling is exacerbated even further when I hear reports discussing things like how Millennials--a generation that has a disputed end-date--will be the first to grow up never knowing what it was like to not use a computer or smartphone. And when I think about it, I guess this is technically true of me as well, though the DOS computer with 5.25" floppy disks that I first knew could hardly be considered a computer to those born after 2000.
Nonetheless,
I am considered a Millennial
and as a member of the Millennial generation (those born after 1980 according to
the Pew Research Center
) I'm always particularly interested in what people have to say about the Millennials' experience with wine. And believe me, there's no shortage. A quick search produces too many results to sift through (
How Millennials Are Changing Wine, Millennials Drive US Wine Consumption, Millennials Are Changing the Way We Drink
to name a few). And as the fastest growing drinking age group, wine companies are desperate to figure out how to sell their products to Millennials. One recent article I came across in a popular industry mag, Market Watch (the inside cover of this edition "coincidentally" is an ad by a wine company whose focus is millennials and features some fine hipster-looking lads, complete with flannel shirts) , called
Millennials and Wine: A New Generation Grows Up
made me realize something about the relationship between Millennials and wine: they've all got it wrong.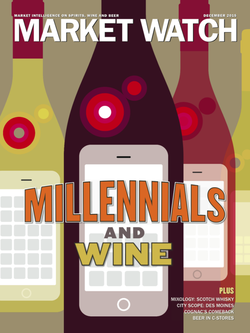 The article is pretty extensive in its coverage, even talking with winemakers who are Millennials. Most articles, this one included, are quick to point out the affinity my generation has for sweet wines and budget bottles. The assumption is that this is what millennials want to drink. It's possible I'm biased, but almost every sentence seems to drip with condescension for Millennials who love cheap and sweet wine. But I have to ask: is this a self-fulfilling prophecy? Do wine producers market their cheap and sweet wines to Millennials thus prompting them to buy cheap and sweet and then report that this is, in fact, what Millennials want to drink? It seems we've quickly forgotten that the Baby Boomers were responsible for catapulting Sutter Home's White Zinfandel to instant success, were enamored with wines like Lancers and Mateus and helped ruin Chianti for the next generation. Talk about cheap and sweet!

One thing this article did get right in quoting Stephanie Gallo, vice president of marketing for E&J Gallo Winery, Millennials are "driven by a passion for quality, authenticity and discovery." Gallo is one of the fastest growing wine companies in the world right now and ranks among the top five in terms of overall volume. But there seems to be a disconnect between this understanding of Millennials and what actually makes it to the shelves of wines stores. She goes on to say, "New wine drinkers are more likely to enter the category through sweet red blends and sweeter varietals like Moscato." Gallo, after all, makes the Apothic wine brand, a cheap, sweet red that is marketed to Millennials, as well as Barefoot, another cheap, sweet wine brand.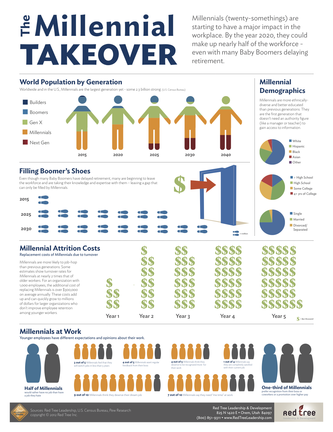 There's always a constant battle between data and perception, and so while they all swear by the data that these cheap and sweet categories are driven by Millennials, what I see in real life paints quite a different picture. Sure, there are Millennials who buy these wines, and more often than not, they are the younger end of that generation, but I see a lot of older people buying these wines, too; and yes, if you're in your forties you're older than me. I know far more purchasers in that generation who prefer the cheap and sweet stuff than I do in my own. My generation is the generation of discoverers and wanderers, of daring, and albeit often pretentious somms who put things like rkatsiteli and blaufränkisch on their wine lists.

Could it be that companies, who recognize the truth that Millennials will soon outpace the Boomers (somehow the in-between Gen Xers get skipped in this conversation) in terms of market share, are throwing everything they can at them to see what sticks. If you're not willing to invest in quality production, maybe you can get them with a clever label or catchy story. It strikes me as odd that they don't follow the lead of craft beer producers, who have clearly got it right. These guys didn't usurp the biggest beer companies in the world by using innovative packaging and a short quip to sell their product, they just made damn good beer. And Millennials started drinking it.

The truth is, there's a boatload of great wine out there. And I think Millennials are getting sold short by the marketing gimmicks that the biggest wine companies invent just to get us to drink their cheap and sweet wine.